Welcome to Dora Carpenter Academy


Dora Carpenter's online self-coaching courses will inspire and motivate you to wake up loving life. It's like having your virtual coach in your back pocket. After working in the death care industry for many years and hearing countless stories of unfulfilled hopes and dreams being buried in the cemetery, Dora Carpenter, Certified Professional Coach and Founder of the From Grief to Gratitude Coach Certification Program, knew that she had to do more. How can there be more cherished memories at the end of life and less guilt and regret? How can individuals be inspired and encouraged to find happiness, fulfillment, and satisfaction in the precious gift of now? These questions birthed her passion for helping individuals move beyond life's challenges, transitions, grief, and fear.  
"My desire is for you to feel confident and inspired to move beyond loss and grief and create a fulfilled life of meaning and purpose. Life is here, it is now, and it is simply waiting for you."
All courses are self-directed and can be completed at your own pace from the comfort of your home or anywhere there is an internet connection.
Sign up to enroll in a free course, preview other course offerings, and take advantage of the holiday promotion on all paid courses.


Dora Carpenter is a visionary who has always had a passion for helping others embrace their unique gifts, talents, and abilities. As a certified professional coach, she inspires and empowers individuals for personal and professional success. She is known for challenging and motivating clients to take forward-moving action and work through life transitions, grief, and fear. Her gentle and empathetic, yet expressive approach, is articulated in her coaching, training, writing, and speaking.   A client says, "She is a magnetic mentoring coach who journeys with you through your experience." Working many years in the death care industry and assisting hundreds of families before, during, and after a loss birthed her passion for grief coaching. Dora says, "too many hopes and dreams are buried in the cemetery" and she wants to encourage people to live out their potential in the now. Dora openly shares her story of moving beyond being temporarily housebound with severe panic attacks while running a successful business and being stuck in the time capsule of grief for many years relying on the myth that 'it just takes time.' Dora Carpenter is a certified life coach, certified grief coach, certified consumer's funeral consultant, and former licensed Feel the Fear® trainer. As Founder and Program Director of the From Grief to Gratitude Coach Certification Program, she trains and certifies grief coaches. She is also Founder of The Aniya Center, a non-profit organization offering grief coaching support services to residents of the Washington, D.C. area. Dora Carpenter has been recognized by the National Association of Distinguished Professionals and has appeared on various media outlets.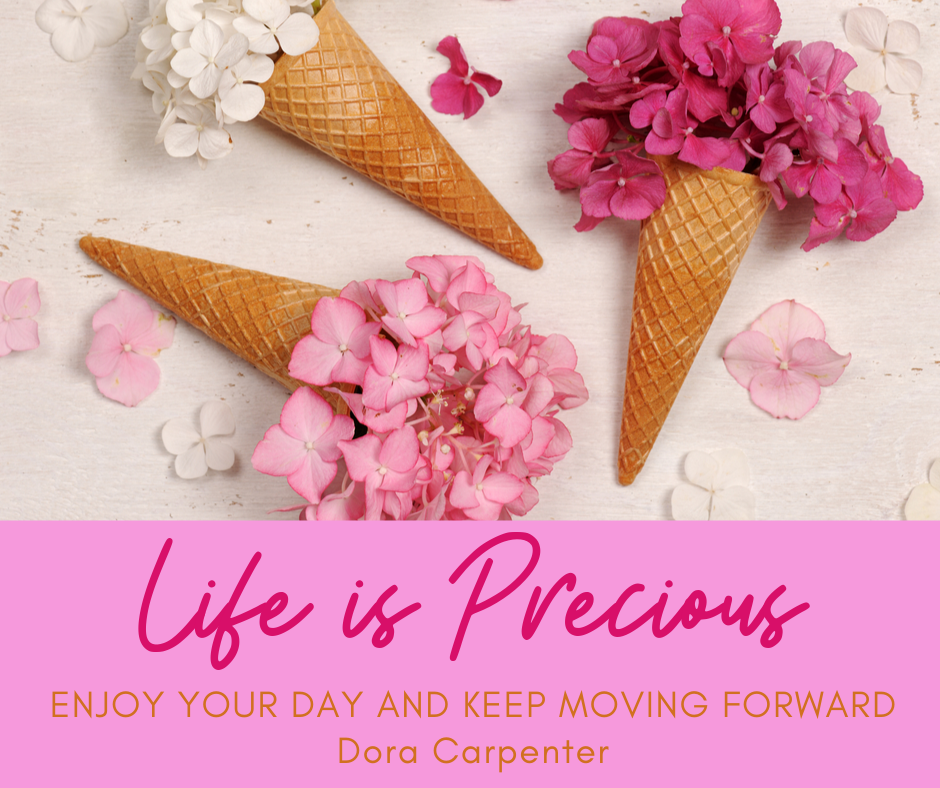 "I learned so much about myself. Coach Dora Carpenter encourages you to look in the mirror, step outside your comfort zone, and make it happen. No matter what your issue, fear, or grief, she makes you feel supported as you move to a better place. She is simply awesome!"


"She is more than a coach, trainer, mentor . . . she is a grief guru that knows her stuff."
Find Dora Carpenter's latest book, From Grief to Gratitude: We Grieve Because We Loved on Amazon.
Interested in working with a certified grief coach or becoming a coach to work with others? Visit fromgrieftogratitude.com.
Dora Carpenter on Fox 5 Morning News
Disclaimer
Dora Carpenter does not provide counselling, psychotherapy, psychoanalysis or any other form of mental health care treatment or therapy, nor is coaching to be used as a substitute for professional advice by legal, medical, financial, business or other qualified professionals. If you are experiencing serious suicidal thoughts that you cannot control, please telephone 911 or call the National Suicide Prevention Lifeline at 1-800-273-TALK (8255).